Why You are Not Making Profits In your Poultry Farming Business
Like any other business, poultry farming will fail if not done in the right manner. Some steps and measures have to be followed to attain success. Every poultry farmer has had their share of mistakes. Some have been rectified while others were irreversible, causing huge loses. We spoke to several farmers who gave us a list of the errors that they have made in the past. I hope this article will enlighten you on the mistakes to avoid when poultry farming.
READ ALSO:10 DISRUPTIVE TECHNOLOGIES COMING TO CHANGE THE POULTRY INDUSTRY

Mistake 1: Sourcing Birds
There are many breeders in the market. Some advertise their birds as being of high quality, which is not the case. Buying your day old chicks from breeders you do not know is risky. You may be buying birds that are not vaccinated or are not healthy. Some diseases do not show signs during the first stages; therefore, not easy to detect. These sick birds will exhibit symptoms later, which may cause you huge losses.
Unknown breeds may not be honest. You may have ordered broiler chicks but end up being sold with layers chicks. If you are a new farmer, you may not quickly know the difference between the birds. Research, the breeder you want to purchase from. You can go through online reviews on the breeders or get referrals. You must be equipped with the right questions to ask when buying your chicks.
After buying a new flock, you should quarantine them. This is to avoid contact with another flock. Observe them for some time before mixing them with the other flock.
Mistake 2: Poor quality Feeds
The main aim of feeding our birds is to boost production. When your birds are fed with foods that are balanced with the right component, production is increased. You will get increased egg production, increased growth rate, and body weight. You must feed them at the right time in the proper proportions.
The cost of animal feeds production has gone up due to the scarcity of raw materials. Farmers do not understand that and still, want to buy the feeds at the regular price. This has to lead to the doctoring of the feed components to make profits. When your birds are fed with these unbalanced feeds, there will be a negative effect. They will have a reduced growth rate, their egg production will be affected, and their health may be affected.
If you are in a position to formulate your feeds, then go for it. It will guarantee that you are feeding your birds with proper feeds. If not, so buy from reputable companies.
Mistake 3: Poor Hygiene
You must observe good hygiene habits in the chicken coop. They must be kept in well ventilated, clean, and bright coops. Dirty coops can cause respiratory diseases due to inhaling dirt. Pests like mice can hide in dirty coops and attack chicken. You can build your chicken nest facing the east-west direction.
READ ALSO:HOW YOUNG POULTRY FARMERS ARE MAKING THEIR OWN FEEDS TO CUT ON COSTS

Mistake 4: Clean Water
Birds drink a lot of water. Some diseases can be transmitted by drinking contaminated water. Thus you must provide them with clean drinking water. Change the water regularly if possible daily. There are various inventions on drinking water devices that ensure there is no contamination of the water. The water must be kept I a shaded area. Do not give your chicken hot water.
READ ALSO:TOP 10 BEST EGG LAYING CHICKEN BREEDS IN AFRICA

Mistake 5: Breeds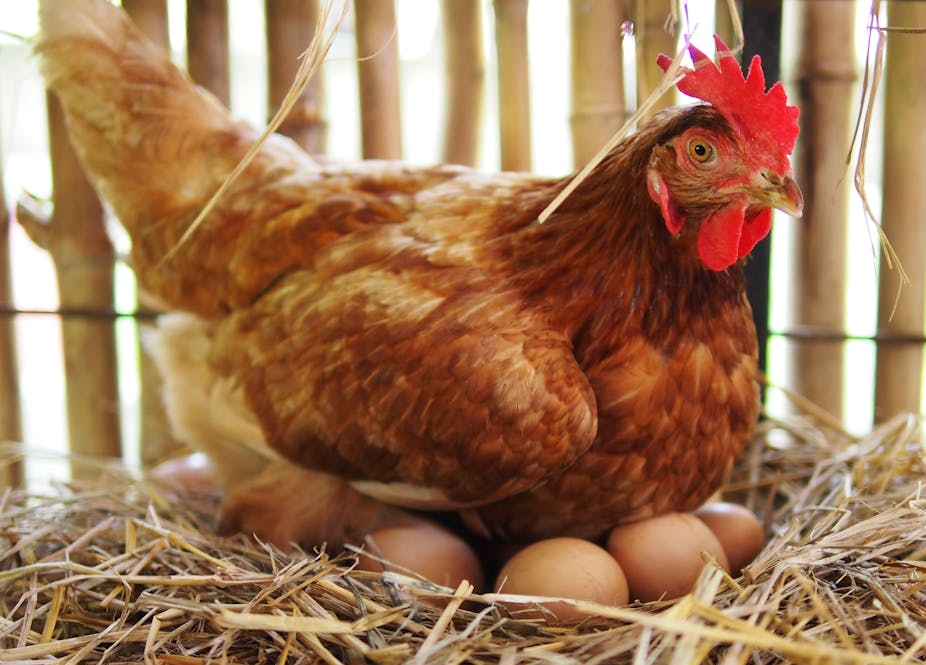 Chicken are bred for various purposes. There are those kept for eggs, meat, or both. If you intend to keep layers, then buy the right breeds, not broilers. It will prevent you from incurring losses and attaining the right goal. Buy kinds that will do well in your location.
READ ALSO:TOP 15 BEST MEAT CHICKEN BREEDS IN AFRICA

Mistake 6: Overcrowding
Birds need enough space to roam. Birds require moving around and exercising their muscles. Overcrowding can lead to cannibalism, stress, feather pecking, and other problems. If you increase your flock, you must increase the size of your coop. For free-range chicken, keep them in a secure area.
Mistake 7: Observation
READ ALSO:TOP 15 MOST COMMON CHICKEN DISEASES SIGNS,SYMPTOMS AND TREATMENT

As a farmer, you must be very observant. If possible, you must examine all your chicks every two days. This will make it easy to notice any abnormalities in them. Observation will aid in seeing a wound on your chicken feet and treating it before it advances to thumb foot. There are many signs an ailing chicken can exhibit
· Slow movement
· Loss of appetite
· Vomiting and diarrhea
· Reduced egg production
· Swollen body parts
· Cloudy, swollen or watery eyes
· Sneezing, wheezing or coughing
· Purple, pale combs and wattles
· Ruffled feathers
· Blood spotting
· Scabs
These are just some of the common signs of sickness in chicken. You can read more on poultry diseases, symptoms, and treatment. Healthy birds should:
· Have bright eyes
· Active
· Pink and red combs with no spots
· Feathers must be glossy and well preened
Mistake 8: Finances
Common mistake poultry farmers make is venturing into the business while not financially prepared. There is a misconception that poultry farming requires low costs. You must have all the resources before keeping birds. You will need money for vaccination, food, structures, construction, and miscellaneous. Your chicken may require to be accessed by a veterinary frequently. You should have the finances to cater for that. Keep birds according to your financial capability and grow with time.
Finally, when starting a poultry business, you must be prepared. Do not try to cut corners. This will cost you eventually. Engage a professional and seek the right information. Go for training and seminar to get the proper knowledge. Ignorance is no excuse. You should ask when in doubt. Vaccination is a must and must be done at the right time.