VERA SIDIKA BIOGRAPHY, AGE, CAR, HOUSE, BOYFRIEND, BLEACHING, TWERKING, INSTAGRAM, TRIBE AND LATEST NEWS
Veronica Shikuku Shikwekwe (Vera Sidika Mung'asia) is the only daughter and firstborn of the three children in her family.She was born on 30 September 1989 in Mombasa,Kenya.
VERA SIDIKA BIOGRAPHY

Veronica Shikuku Shikwekwe (Vera Sidika Mung'asia) is a socialite, a video vixen entrepreneur and a Kenyan television and social media personality and celebrity. When she appeared in P-Unit and released "You Guy" in 2012 is when she became famous and earned media attention. She one of the best in Africa and East Africa in video vixens. Due to her extraordinary and lavish lifestyle and unique point of view about life generally make her one of Kenya's controversial women.
In 2015 she and her fellow socialites started to appear in the Reality Television series Nairobi Diaries. She brought a lot of attention when she broke up with her former boyfriend, who is also a musician Otile Brown.
Currently, she is working Star-Times as a co-host in the Reality TV show in Kenya by title Hello Mr. Right which premieres in Kenya.
READ ALSO:ESSENTIAL THINGS YOU MUST CARRY WHILE TRAVELING IN KENYA

VERA SIDIKA AGE
Currently Vera Sidika is at 30years.
VERA SIDIKA CAR
Vera Sidika earns and spends more and currently Kenya's richest socialite. As at now she has a BMW XS which retails at aroundKshs. 6.5 Million and has 300-400 hp though she has quite a number of expensive German cars.
VERA SIDIKA HOUSE
Vera has a land in Kilifi and a penthouse where she stays in Kileleshwa. She has recently added a very high-end crib just for herself. She shares a story of how she used to rent a bed sitter in Kahawa Wendani for Ksh 3,500 per month when she first came to Nairobi. It was very squeezed since it was the Living room,the kitchen,bathroom, bedroom and the Dining room. And as per now it is the amount she uses for airtime daily.
From that she says that prayers work and that life is a journey that one will never wake up and have it all perfect,one has to undergo ups and downs of life and also pain before the better days come.
READ ALSO:TOP KENYA COAST COCONUTS AND THEIR USES

Vera and Otile
VERA SIDIKA BOYFRIEND
The rumours had that she was dating a top African leader,she had a Nigerian boyfriend though their love was not in the public.Who was thought to have catered to her a half million weave and skin bleaching procedures like she calls them which was apparently exposed but she says it was a lie and that she earns her money by sleeping around.
Vera and new Bae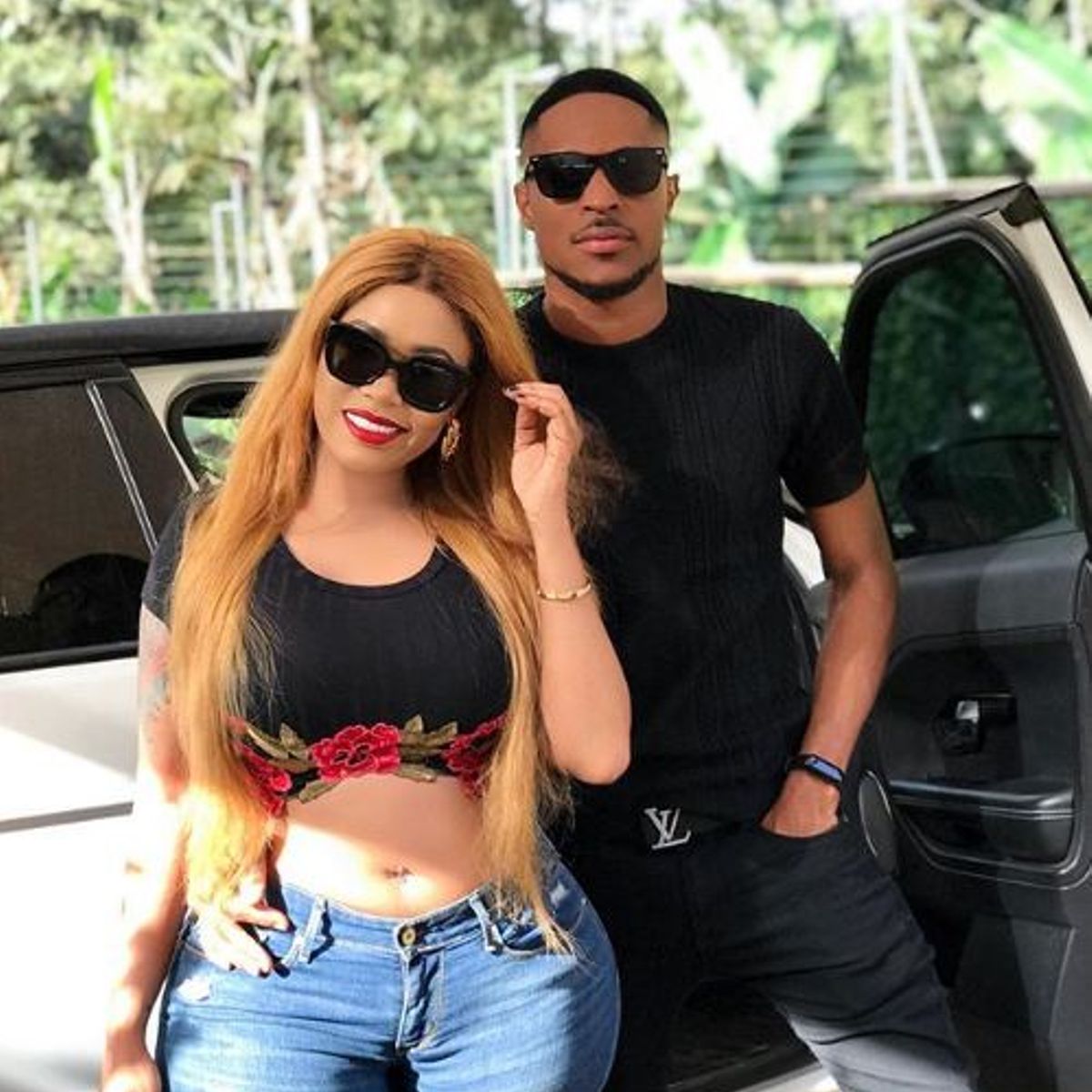 Vera was in another relationship where they had been dating for couple of months with Otile Brown also known as Bad Man Shivo and went ahead to release a song after pulling a publicity stunt,deceiving Kenyans that they had broken up.After a short period of time, few weeks later the couple seemed to have it quit since the song hit.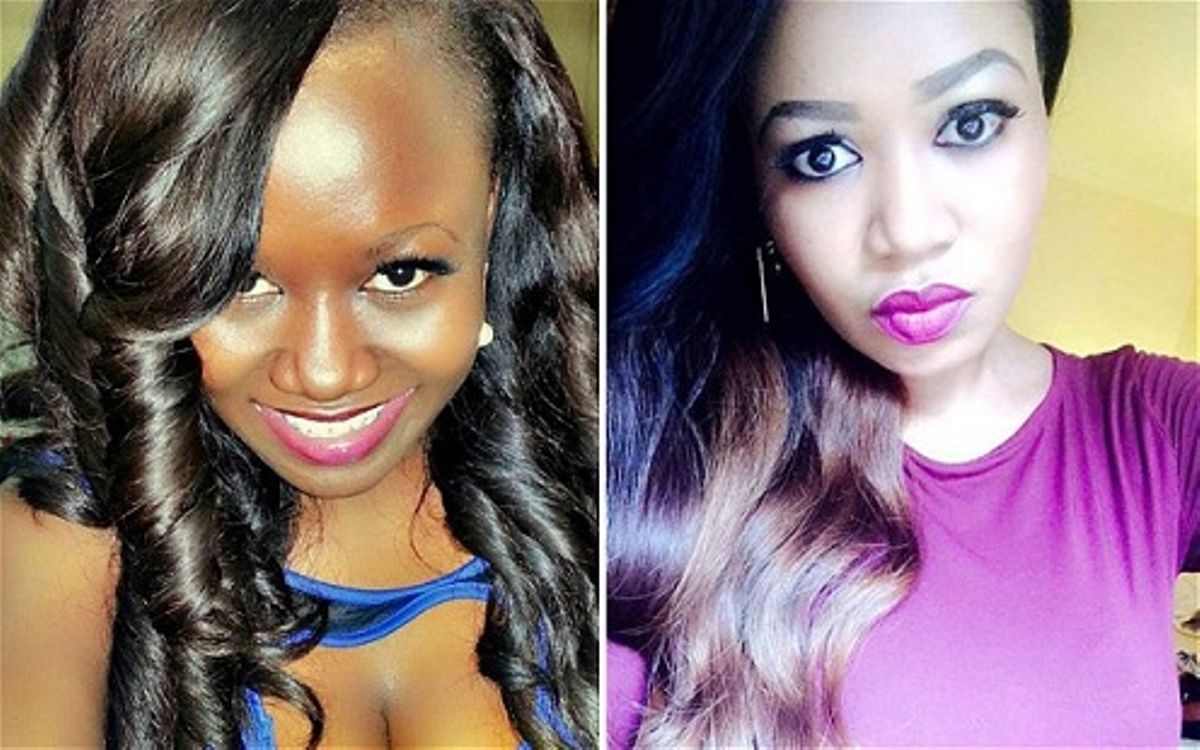 VERA SIDIKA BLEACHING PROCEDURE
There before someone lied to her that she would rule the world if she was white,a" Mzungu",She was a beautiful,pretty and an original an African woman. She opposed claims that the overall proceduresused on her skin to bleach it could affect her medically and was not safe and therefore she accepted the fact and she had her skin lightened in United Kingdom that was in 2014. The bleaching procedure costed her over skin KSH 15 Million since she believed that her body was her business and her money maker which shocked her fans.
This has become a fashion in Kenya and also a trend since most ladies in Kenya turned to bleaching to become sexy.
She posts a photo and says that she loves her job and 69,517 people likes it.
VERA SIDIKA LATEST NEWS
Vera Sidika unleashes new song after creating a buzz on color change

Vera Sidika took up a show business by its horns and taken it to a whole new level singlehandedly. Before the dust settled on her viral it was revealed that she had reverted to her dark skin, Vera has unleashed a new song, Mimi.The song was posted on july 11, gathered 90,000 views and gained favorable comments on its production,video quality and melody.
She wrote "logic can get you from point A to point B, Imagination can get you everywhere. Mimi is my new single depicting the essence of audacity in life, "In the video are sceneshaving her singing while spotting signature bleached skin,perhaps an indicator that it was shot earlier before it was revealed.
This is her second track after her 2018 debut single by title" Nalia" following her infamous split with then -lover Otile Brown,many in the comments section are questioning whether the color change was for show of.To shower the entrepreneur with praise actress Catherine Kamau shared that Vera did her homework
"Nice move. I am really impressed by this," posted the actress famed for her stint as Selina in local TV drama Mother-in-law,''I guess it's doing anything for clout, you could have taken this chance to uplift dark-skinned girls though I get the information that we are not to be judged by the color of our skin come on you didn't have to turn yourself dark the message would have gone across without exploiting dark skin anyway nice song ,"noted Tie Money
Mrs Gilbert Monk also reacted on the same and said "Make your money girl. She knows how to keep her name on people's mind no school or even university can teach you such marketing it's something that people are born with and this girl has done her homework. Kenyans like gossiping she is capitalizing on that.Get that paper girl proud of you.
Vera Sidika Goes Black

Vera Sidika Kenya's high- profile socialite and is known for flattering skin lightening and breast augmentation surgery could be back to her original settings. This was after she shared a photo by the self-styled Queen Vee(as she calls herself), Monday July 8 2019, where she shocked her followers after re-appearing looking darker after a four-day hiatus on her page.
"Never be defined by your past, it was just a lesson, not a life sentence.Feels good to be back!!! Black don't crack," sidika declared
Vera Sidika: Hold your waters colors
While this could be a victory for all the "Team Naturals" out there that the infamous beauty has reverted back,it is worth noting that this could be easily achieved with a simple click on Photoshop. On December 2018 she shared a photo spotting a similar darker shade while balling in London United Kingdom in that image she drew attention to her seamless Yel Hair and not her darker skin tone.It took a fan,Joylo Njeri, to draw the parallels and asked "You want to be black again? The makeup didn't like you,'
Vera Sidika;Wait,for more
On December 11, 2018 Vera shared another photo which most of those who follow her attributed her glossy appearance to makeup. This was true because from then her photos up to Monday 8 piece,all featured her in the normal classic trademark color.
Vera Sidika is Expensive
Vera was once by Larry Madowo in 2014 and she gave the answer as to why she can't change back while she can afford.She narrated to Madowo that it was her brand,a product of a costly procedure undertaken in the UK which cost her Ksh. 15 million.
She said she did it in the correct manner and used the correct procedure.She adds that she had a great dermatologist from the UK and so her body is her Moneymaker and she also says that if she had to do it (skin lightening) it had to be great and right for the next ten years,twenty years,fifty years and still maintain the same look.
It also costed her for breast surgery and a lot for boob surgery which she had done before in Beverly Hills in California. Though costly she says it's worth since one gets the qualified and certified surgeons with over 20 years of experience.
After a famed love affair Otile Brown Dumps Vera Sidika this is the reason
Bad Man Shivo(Otile Brown) speaks out on his break up with socialite Vera Sidika through "Niache , a song he released and hit which shockingly revealed a lot of information of their relationship that lasted for seven months.He claimed of a possible abortion row and wonders why Vera hated him though aware of the reasons for Otile end the relationship.
Being a man of few words Otile decides to be silent on the breakup.
Otile Brown also claims that he never loved Vera and that she was never appreciating him because she found him already doing well in his music career.After the split Vera Sidika posted(a long post) on Instagram where she stated that she was not aware of the reasons of Otile dumping her despite her being faithful to him and always being supportive towards his music career. Vera revieled that Otile was solisating 500k that he would add and buy a car.
Vera sidika opened her beauty parlour in Westlands Nairobi Kenya