Top 15 Innovations and Inventions By University Students In Kenya
Its refuge to old generations when the young are confident to take the mantle of the world's future through life changing innovations and inventions to make the human life experience better than it already is. Students from institutions of learning the world over have come up with such creations and students in Kenya's tertiary institutions haven't been left behind as writerstake.com delves into what the likes of KU, UON, TUK, JKUAT, Moi University among others.
1. Mpesa
READ ALSO: TOP 15 KENYA'S BEST COMMERCIAL DRONE SERVICE FIRMS

Allegedly a brainchild of a JKUAT student who after creation presented it to Safaricom for testing and after it came to life got rewarded handsomely.
2. Bima Bora Insurance App
Created by Computer Science students from Maseno to help insurance consumers remotely compare insurance covers and make viable choices on the most affordable covers.
3. TSA Masomo
A masterpiece from an Engineering student at Moi University to act as a learning material resource platform in the form of an e-learning portal so students can access coursework, revision materials among other educational paraphernalia while reducing paperwork.
4. JKUAT Race Car
Developed by JKUAT students drawing inspiration from the famed Formula One racing cars. Designed with great quality shock absorbers and well received as an invention, it's reported to move towards mass production in two years.
5. Paid
READ ALSO: HOW TO SUCCESSFULLY START A BAR BUSINESS IN KENYA

Developed by Strathmore students, this mobile application is geared to help business entities identify loyal customers through analytical tools in a bid to reward them through royalties and other products.
6. Ecotran
This is a solar-powered motorcycle hybrid with energy storing batteries that at full charge can traverse 70km before recharging through refilling stations that'll be set up countrywide after mass production.
7. Airport Social
Developed by Seth Rono, a budding Egerton University student and operating on social platforms such as Twitter and Facebook, he targeted young African students who could blog through its platform Airblog and utilize its other platforms to purchase or sell goods.
8. Power Tele Smart Switch
It's an invention by Strathmore students whose main focus was to execute uninterrupted transition of power change from electrical energy to solar energy during interruptions and vice versa; Easily acquirable by purchase through instalments.
9. Bunifu Sniper Antivirus
It's an antivirus created by a group of 11 African undergraduates, from Kenya among other African countries under Bunifu Technologies. Known for its extraordinary search speeds through huge data amounts, its development will be a force to reckon with.
10. Path Finder
An invention of smart glasses for the blind to maneuver easily through spaces detecting or sensing obstacles and alerting the user through vibration.
11. Mobile Agro-meteorological Advisory Service
MOBIAAS is a Technological University of Mombasa student invention that will provide agro-meteorological help such as predicting natural calamities beforehand and averting them.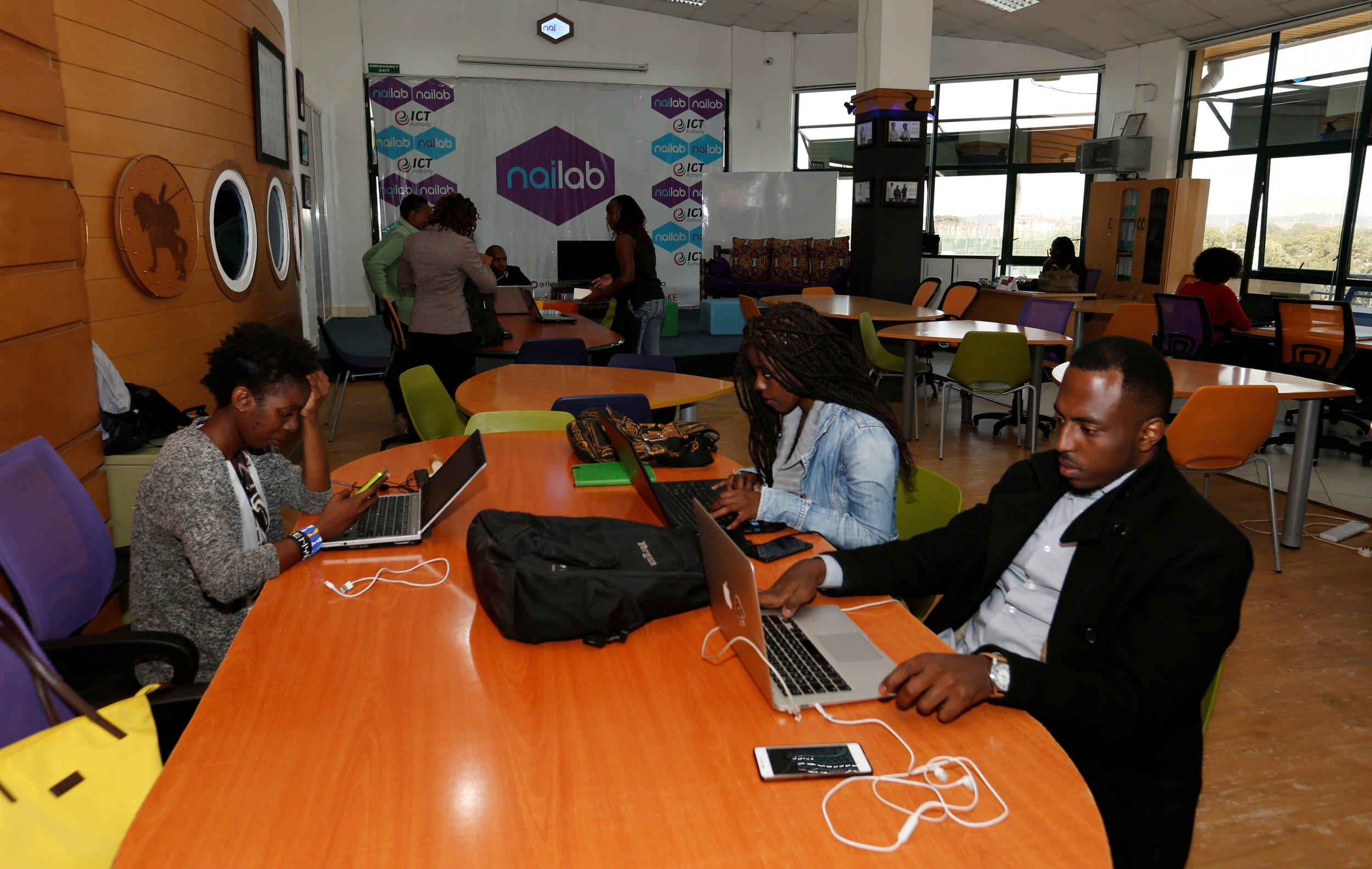 Others include: RiderApp,iincubator,sniche among others