Top 15 Best Meat Chicken Breeds In Africa
There is increased awareness of the foods that we take. People are opting to grow their vegetables and rear animals to ensure they are getting the right quality products. Most animals found in our backyards are chicken. Chicken does not require much space and is cost-efficient. White meat has a lot of benefits to the human body of all age groups. This can create a need for chicken meat supply. They take a short period to mature and weigh 1 or 2 kg which is sufficient to feed a whole family in one meal. With this in mind, we have researched the best broiler chicken that you can keep for both commercial and domestic reasons.
READ ALSO:TOP 10 BEST EGG LAYING CHICKEN BREEDS IN AFRICA

Delaware Chicken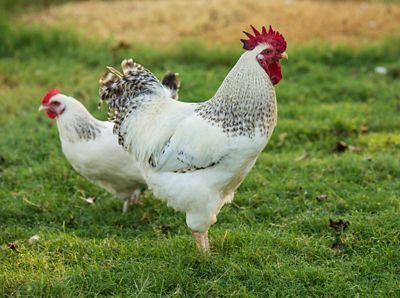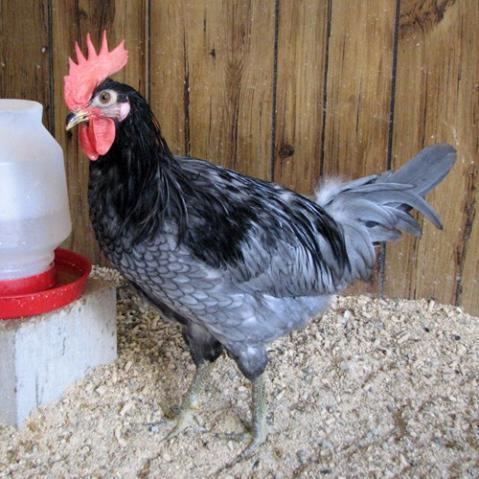 This chicken is dual purpose. It can be kept for eggs and meat. It can lay up to 280 eggs in a year and have great quality meat. It is a crossbreed of Plymouth Rocks and New Hampshire red. It has a high growth rate with fast maturity. It reaches maturity at 12 weeks.
Cornish chicken breeds
This breed is the best in meat quantity and quality. It is white and matures with 6 to 8 weeks. They can weigh between 3 to 4.3 kg. They have large breasts and thighs with great tasting meat. They can produce between 180 -200 eggs in a year. They have low activity due to their fast maturity.
Brahma Chicken
They produce 180 eggs and are known for their feathered legs. They vary from blue, gold, dark, white and dark colours. They are large with a calm nature. They are tolerant of adverse weather conditions.
Croad Langshan
They have black feathers which are soft with a green lining. They can lay 150 eggs and have feathered legs like the Brahma.
New Hampshire
They produce 280 eggs annually and have right meat quantity. They have a high maturity are mainly kept for meat production. They are good mothers and brooders and are quiet. They are tolerant of harsh weather conditions and can lay eggs between 18 to 21 weeks. They are also called to as "Chicken of tomorrow". They reach maturity 8 to 10 weeks.
Bresse Chicken
They are black, grey and white. Their feet are blue and vast. It is acknowledged for having the best meat globally and is very expensive. It can be harvested at 16 to 20 weeks. It is beautiful, has a tender temperament.
Jersey Giant
Harvesting is between 16 to 21 weeks. They weigh between 5 to 6 kg. They are not considered as the best for commercial farming due to their slow maturity. They are kept by farmers who want large meat quantities. They can lay between 150 to 200 eggs yearly. They are docile and calm, but their large males are aggressive.
Freedom rangers
Red is their predominant colour but can also be black, tricolour and shades of grey and bronze. They are excellent forages and require low protein feeds. They like to roam free, therefore, ideal for free-range rearing. They are kept for pesticide-free markets. Their harvest time is 9 to 11 weeks and can lay 150 eggs in a year.
Orpington Chicken
It is a dual purpose laying 180 eggs and has excellent meat quality. They are slow in growth and are harvested at 18 to 24 weeks. Their meat is very tender with a pleasant taste-making then suitable for meat rearing. They are short and a back that is U shaped. They are docile and friendly.
Brown Leghorn
They are dual-purpose both the white and brown leghorn. They lay 280 eggs, and harvest time is from 15 to 20 weeks. They can tolerate high temperatures and excellent foragers. Their meat is of superb quality and quantity.
Naked Neck (Turken)
Just as the name suggests, they do not have feathers on their necks. They resemble a turkey hence their name Turken. It has excellent meat and produces an average of 104 eggs in a year. They tolerate varying weather conditions and have tasty meat. They mature from 11 too 18 weeks. They gain weight with ease. They are good mothers.
Egyptian Fayoumi
They have a silver colour and mature fast at 14 to 18 weeks. They are flighty and a good forager. They can produce 240 eggs in a year. They are not aggressive
Buckeye
They lay 200 eggs and are kept for their meat. They do well in areas with cold weather. They are mahogany red. Their bodies are excellent disease resistant. They are quiet and can be controlled with ease. They mature at 24 or 18 weeks.
Rhode Island Red
They mature at 18 to 24 weeks. They lay 260 eggs. They are calm and are easily bullied by other chicken types. They are gentle and pleasant forages.
Chantecler
They mature at 11 to 16 weeks and have a high growth rate. They lay 200 eggs on average per year. They do well in cold areas and have a partridge and white colour. They like to forage.
In conclusion, for your chicken to thrive, you must take care of them in the right way. You must feed them with the required food nutrients. You should feed then on a 12 to 12 ratio. This means that they should have food access 12 hours in a day and absent for 12 hours. Place water on the furthest part of the nest. It will ensure that they exercise their legs as they go to get water. Ensure that they have an adequate water supply throughout the day.