Tips on How To Get Pregnant
Taking care of our bodies is a must-do at all times. For one to optimize their fertility, someone must ensure that they keep healthy and take absolute care of their bodies. Apart from that, there are other ways one can increase their chances of conceiving and having a baby. Below are tips on how to get pregnant.
READ ALSO:TOP 20 ELEGANT OUTFITS FOR PREGNANT WOMEN

Know your periods
A woman trying to conceive should understand her menstrual cycle. They should keep records of whether it is regular or irregular. Regular cycle is on that come on the same number of days apart every month. The irregular menstrual cycle is one whose days vary from one month to another. The data gathered will help in tracking when you are ovulating.
READ ALSO:TIPS ON CHOOSING CUSTOM GIFTS

Track your ovulation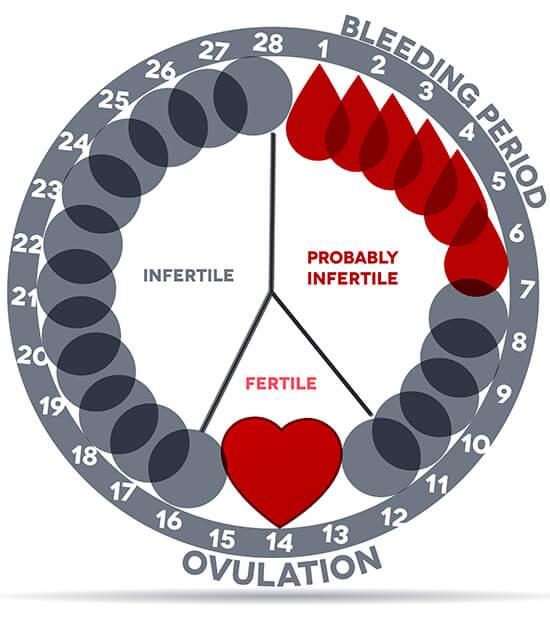 Ovulation is a process where your eggs are released from the ovary each month. Ovulation occurs two weeks before periods for a woman with regular cycle and 12-16 days for an irregular cycle. On this day, you have the highest chance of getting pregnant. Note that female eggs fertility is 12-24 hours after its release. However, sperm is still fertile even five days after its release. There are several methods you can use to predict your ovulation.
Home ovulation prediction kits

These are kits that test your urine for a luteinizing hormone. This hormone is on high levels every month during ovulation. According to the American Pregnancy Association, a couple should have sex 3days after a positive test since it is the best time to conceive.
Tracking of cervical mucus-You can take note of your vaginal discharge. During ovulation, the discharge is thinner, clearer, increase in amounts, and more slippery. This can be attributed to the ease of sperm swimming to the egg due to the slippery mucus.
Make love more
When trying to conceive is the perfect time to make love often. This should be done every day during your fertility window. The fertility window is the five days before your ovulation and the ovulation day. These are known to be the most fertile days of a women's body. But I possible you can have it every day not only to conceive but increase the connection between partners. There are several myths on sex that help in increasing the chances of conceiving that you can read about here.
Check on your Body weight
You must put your body weight in check for numerous reasons, not only getting pregnant. Too much fat in the body can produce excess estrogen that will interfere with ovulation. Studies have shown that women who are overweight and too thin can take twice a long time to conceive than those who aren't.
Healthy eating and living
Women should strive to have all vitamins in their bodies. They can take multivitamins or health supplements that will ensure the right vitamin levels are attained. Take a balanced diet for it will help in preparing the body for pregnancy. Go easy on too much caffeine or taking fish with high levels of mercury like swordfish or sharks. Eat a lot of vegetables to get b vitamins. Avoid smoking and alcohol. Chemicals found in these products are known to lead to infertility. Do regular body exercises. But do not overdo it. Strenuous workouts can interfere with ovulation.
Seek medical help
Go to your gynecologist who is going to examine you. They will check if you have any medical conditions that could be the cause of infertility. These visits will ensure that you get the right treatment to conceive.
Finally, avoid over thinking which can cause stress. Stress can have negative effects on your body hence affecting your fertility.