Oliver Mathenge Defends his wife "Njeri" After Andrew Kibe seen Holding Her Nyonyos
Oliver Mathenge, The radio Africa Group Editor is on it again, he comes to defend his wife who has been trending for wrong reasons.
This is coming after a picture that surface online believed to be his wife's .The compromising photo is with Andrew kibe who is a colleague at Kiss 100 Fm.
Mathenge took to his twitter and said that haters should not demean his dear wife and that haters should concentrate with their lives instead of trolling other people.
READ ALSO: HON. ALINUR DENIES BEING BETTY KYALLO'S "SOMALI GUY": ONLINE KENYAN IN-LAWS ARE NOT ACCEPTING IT

He had this to say
" I don't respond to some things especially coming from feigning knowledge. But get me clear, you cannot come to my mentions insulting and demeaning my wife and expect that I will allow you the luxury of seeing my tweets. And when done trolling, get yourself a life," He wrote
On Monday olive mathenge wife and kibe were the subject of discussion after their picture surfaced online.
The photo was believed to have been taken at entertainment joint, where Oliver's wife is smiling as Andrew kibe fondles her left breast.
READ ALSO: MEET THE BEAUTIFUL "MARIA" YASMIN SAID AND ALL MARIA SHOW CAST MEMBERS WITH PICTURES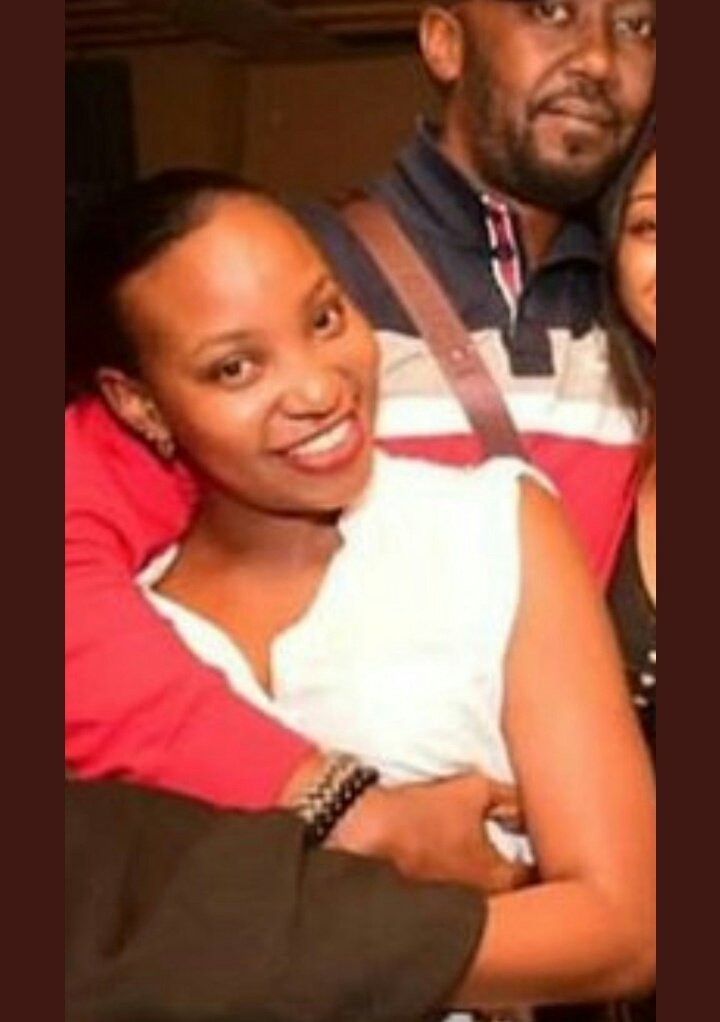 The Mathenges
Oliver married Njeri wamarite five years ago, and there has been lots of hear says that Njeri is a serial cheater, this comes from her social joints she frequents.
This is not the first time, some years back there were rumors that Mathenge caught his best friend munching his wife inside his house.