NTV News Anchor Dennis Okari Intimates on His Narrow Escape in Somali Land
Dennis Okari is an investigative reporter attached to NTV and also a news anchor in the same TV station. As an investigative journalist, you put your life in the line of death and if not so, grievous harm. He recalls his narrow escape from a bomb attack when he was on assignment in Somalia. He had gone to Somalia to interview the Jubaland president Ahmed Mohammed Islam Madobe when the incident occurred.
READ ALSO: DAVID NDII PENS A HARD HITTING LETTER TO PRESIDENT UHURU ON CORONAVIRUS
On the material day, he was guarded by military officers together with his camera man from the camp where they had put up for the night headed for statehouse. As they signed the papers to be allowed to leave the camp, he saw soldiers talking and sensed that something was not alright but the soldiers were not updating them. Setting out for their mission, they travelled in an armored car in between two others to protect them from any attack. In case of any attack, the first two vehicles would be hit first making the chances of their survival higher.
Amid their journey one officer told him that they had discovered something but they would reveal to him after he was done with his interview with the president an idea that he did not welcome. The interview kicked off but his concentration was on what the soldier had told him not on what was going on on the interview.
"When we were finished with the interview, they took us to an open field and they showed us a bomb they had found on the road, and so I asked them why and how this was connected to me," Okari recounted.
At this point he was told that the terrorist had gotten wind of the presence of journalist in the area and planted the bomb early in the morning on the same road that Okari would use. The soldiers discovered the explosive as they were clearing the road that Okari and his team would use."You could see how it had ripped when the military detonated it, and then one of them told me, 'this could have been you'," he narrated.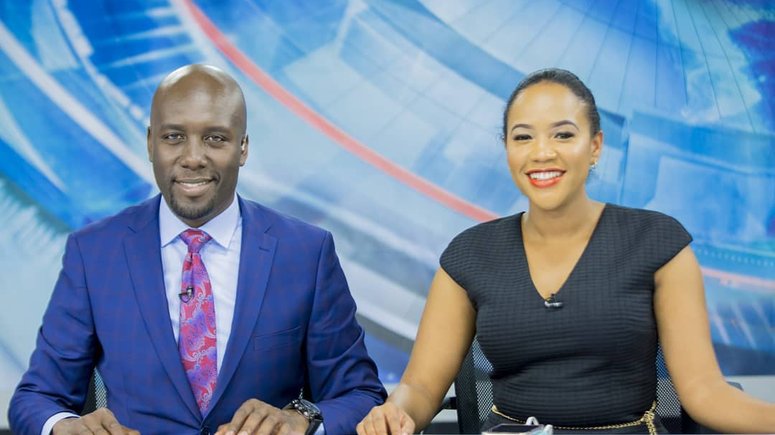 He says that the ordeal was not the worst he had ever gone through.