Kenya's Development Opportunities and Challenges
1. Agriculture
Agriculture contributes to the overall Kenyans GDP about 25%.in spite of the significance of agriculture, its optimum potential has not been realized .The livestock industry offers huge opportunities for the growth of the economy especially in ASAL areas ,which have over 50% of the livestock in Kenya .
Major shortcomings in the sector consist of:
· low farm level productivity
· poor marketing infrastructure
· limited access to credit
· High cost of farm inputs, among others.
The sector is also subjected to delays in policy and legal frame work , which are not in line with a liberalized economy.
Kenya's line of attack is to address the above challenges using a variety of strategies including the implementation of Kenya Rural Development Strategy (KRDS).KRDS aims at providing a common base for all actors in the sector to steer development for the agricultural sector.
2. Gender issues
Kenya's speed of development can most excellently be sped up and sustained if the complete creative and productive potential of women and men are mobilized .One of the shortcomings in the plan period 2002-08 was to reduce gender inequality and enhance women participation in economic activities .The plan was to make an effort to engender all programmers and policies. It was in a bid to increase efficiency in utilization of the resources available for sustainable development.
Kenya has a strategy to:
Ensure operational of the National Policy on Gender and Development.
Provide gender training for all key actors at every level to enhance systematic gender mainstreaming in development policies, programmers and in budgeting.
Initiate and make stronger existing gender interventions with an explicit focus on poverty
3. Communication and Information technology
Communication and Information Technology has been the key force of the current globalization process. The sector has facilitated growth in:
· Creating jobs,
· Raising productivity
· Increasing incomes
· Opening for increased trade
The information period is a chance for Kenya to tactically position herself to benefit from the global economy.
Kenya's strategy is to put in place an ICT policy that will direct and target the central role of ICT in the digital economy .Therefore ,the country will require immense infrastructural investments , both in terms of Local Area Networks and Wide Area Networks , to fully enjoy the benefits of the ICT . In addition training at all levels of education and capacity building would be imperative to wane off current cultures and attitudes towards ICT.
4. Efficient Governance
This is distinguished by efficiency, transparency equity, participatory democracy, accountability, civil engagement, integrity and sustainability .Good governance contributes significantly towards the growth of the economy and eradication of poverty by promoting efficient service delivery and investment opportunities. The Kenyan government approach is to operate inside the broader framework of regulation and providing an enabling environment for economic growth and development.
5. International and Regional Co-operation
Kenya's foreign policy is based on the principles of non-alignment, non-interference in the internal affairs of other states, good neighborliness, peaceful settlement of disputes and adherence to the charters of the UN and the OAU .With the up-and-coming challenges of liberalization and globalization the country's external relations are being governed further by the want to promote favorable environment for trade investment.
Kenya's strategy is for economic incorporation which offers opportunities for growth through expanded markets and preferential treatment to products from member countries. Kenya has subscribed to a variety of regional and international conventions, namely WTO, COMESA and ERAC. Kenya is enforce awarded preferential treatment under the African Growth and Opportunities Act (AGOA), and the African, Caribbean and Pacific (ACP) COUNTRIES .The government will address concerns of competitiveness and international non-tariff barriers ,such as those that relate to quality, labor and standards and intellectual property rights.
6. Globalization
Globalization has fashioned a challenging framework in which political, economic and business leaderships must be exercised. The country aims at strengthening multilateral, bilateral and relations, principally through treaties, and global competitiveness in the manufacturing and agricultural sector .The country will also require to define its comparative advantage, upgrade infrastructure and technology as well as improve the quality of human capital .Similarly, domestic institutions will need to be reformed to enable them a pro-active within a globalize economy. Urbanization if well handled can provide opportunities for rapid industrialization leading to economic growth and poverty reduction, as evidenced by cotemporary Industrial economies with higher standards of living. Kenya is experiencing major problems of:
· proliferation of urban informal settlements
· insecurity
· violence
· environmental degradation
· deteriorating public health standards
Kenya's urbanization strategies are to center on:
· housing,
· water and sanitation
· solid waste management
· road and transport infrastructure provision through systematic urban planning
7. Industry, Tourism and Trade
Industry, Tourism and trade play a vital role in the country's economic growth in terms of income generation, foreign exchange earnings and employment.
· Trade, restaurants and Hotels contribute about 12.4% to GDP (National Development Plan 2002-2008)
· Manufacturing contributes about 13%.
· Tourism earned the country Kshs 19,593 million in foreign exchange and generated employment for about 373,300 people in (national development plan).
To increase the performance of the industrial sub-sector the Kenyan government plans to pursue revitalization of industry growth; maintain quality control and standards; enhance research and technology advancement; and undertake industrial skills and private development.
8. Human Resource Development
A properly skilled human resource is an asset to effective management and utilization of resources for increased productivity .Effective management and enhanced productivity a well trained and healthy human resource that is productively employed and living in a clean environment .The concern of the Kenyan government has been how to deliver quality health and education services to a growing population.
In the education sector, Kenya's strategy has been to strengthen management and development of Early Childhood Education institutions and to strengthen partnerships among al stakeholders. This is to be implemented by Ministry of education, Kenya Institute of education, CBOs and so on. For primary and secondary education the strategies have been to review cost-sharing plans, sensitize communities against anti-education cultural practices, expand and rehabilitate schools encourage private participation, empower PTA, e.t.c. For university education the strategy has been to strengthen Commission of Higher Education to coordinate development of university education, to strengthens parallel degree programs, strengthen linkages between universities and other tertiary institutions and award of scholarships. These are too be implemented by CHE and HELB. In the area of capacity building ,Training revolving fund was planned for ,strengthening of DPM coordination and enhancement of capacities in GTIs. Responsibility for implementation is on DPM and KIA. In the area of health, the strategy is to review existing cost – sharing guidelines, increase funding for rural health care facilities, expansion of Epics strengthening of EPI, strengthen reproductive health education, implementation of malaria control plan ,enhance management skills of DHMBs, HMTs and HFCs, operational KEMSA, implement Integrate Disease Surveillance concept throughout the health care system and to resign and diversify IEC Material. These are too implemented by MOH, DHMBs, KEMSA, NGOs, NHIF, DHMTs, KNH and HFCs.
9. Physical infrastructure and services
Physical infrastructure is composed of transport, communications, buildings and construction, water and sanitation, and energy. An efficient network of infrastructural facilities in both urban and rural area is paramount for the country to emerge from recession and achieve substantial GDP growth rates .The brad strategies to address infrastructure deficiencies include application of joint ventures and , streamlining the tendering and procurement procedures to minimize abuse and promote professionalism in construction projects. Other strategies include liberalization, restructuring, privatization, improvement and modernization of existing facilities. Through these measures, the government intends to give the highest priority to the completion of viable on-going and stalled projects. The government will also maintain, rehabilitate and reconstruct existing facilities as well as upgrading the quality of service delivery.
10. Public Administration
Since self-governance, public administration has undergone essential changes in terms of:
· organizational structure
· staffing levels
· integrity
· efficiency
· discipline
· Generally in the manner in which state affairs are managed.
Given the current socio-economic challenges facing the country, it is critical to re-orient public policy and strategies towards creating favorable conditions that will enhance equitable and sustainable and sustainable growth essential for creating more job opportunities and reducing the incidence of poverty in the country .Towards this end, the government will continue with further rationalization of its core functions and mandates to ensure efficient and effective service delivery.
11. Public Safety, Law and order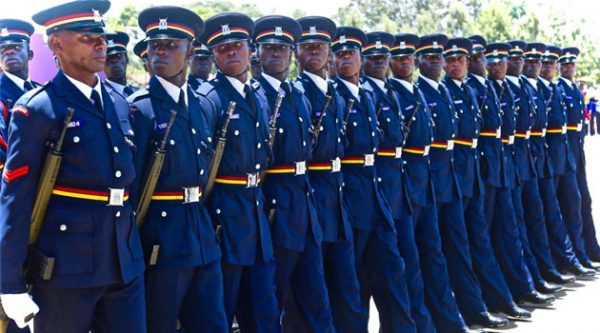 Public safety, law and order are vital to providing tranquility, a peaceful and enabling environment necessary for economic development. It is also essential for instilling confidence to both foreign and local investors leading to improved investment, creation of employment opportunities. Improved foreign exchange earnings and increased incomes. The country has been faced with a number of challenges characterized by:
· Insecurity
· Crime sophistication
· Corruption, poverty
· Drug trafficking and abuse
· Proliferation of firearms and light weapons
· Unemployment
· Regional conflicts,
· Terrorism which have hampered provision of public safety law and order
To redress the situation, the government will pursue measures geared towards improving security.
· It will continue to deal with human wildlife conflict
· Initiate measures to combat insecurity in tourist and pastoralist areas
· Establish a disaster management system,
· Review outdated laws to enhance administration of justice
· Improve matters related to registration
· Encourage non-custodial sentences
· Handle issues related to probation and aftercare
· Children in need of special protection
12. Natural resource and Environment management
Natural resource and Environmental degradation comprise a major challenge in Kenya's development process .The degradation is largely as an outcome of:
· pollution and poor waste management,
· deforestation,
· water catchments destruction
· desertification
· poverty
The government's dedication to proper environmental management is demonstrated by the taking on the Kenya National Environment Action Plan (NEAP).
Strategies consist of:
· Implementation of National Biodiversity Strategy and Action Plan,
· Build capacity to undertake natural resource valuation and incorporation in national accounting systems and to undertake EIA studies for all public and private projects
· Development of policies such as Wetlands Development Policy and Waste Management Policy
· Establish mechanisms for mapping and monitoring vulnerable areas.