How to Propose To a Lady for the First Time
Be yourself
When you are looking forward to propose to a lady, one of the things you are supposed to do is to be yourself. If you are a calm guy who is normally quite composed and reserved, do not give up with your proposal. Try your level best to be sweet and simple, follow what your gut is saying and stick into your girlfriend's heart too and by doing this all will be well with you.
Try to use your creativity to the fullest but as you do so make sure you avoid any acting and just be yourself. There is need to always speak from the bottom of your heart if it's a little clumsy. Find the best special way to show it, you can also show her that she is the best thing that has ever happened in your life, with these words you will automatically win her attention.
READ ALSO: Useful Tips On How To Have A Fruitful Road Trip

Be Certain Enough She Is the Woman for You
Though there are many cases of divorce today, of which I do not want to make you afraid of, but it is not that easy. Have time, think and write that what you have seen in her that has drawn your interest towards her and why you want her to be your long term partner. Try to outline that which you are likely to miss in life if in case you do not have her besides you for the rest of your life.
As you will be looking for words to propose to her, this will help you a lot as well as reminding you the reason as to why your love for her is that serious. Do not allow external factors to block your way. Ensure you truly and serious want to be with your girlfriend in your life before you pop your big question. Ensure your question is very straight and direct to the point.
Many people may tell you so many things both encouraging and discouraging like you will know when you face the reality the time you are ready to marry your sweetheart. That does not matter at all, just be genuine to yourself and be certain of what you want to do. Not as a result of family pressure or because she keeps insisting that she want to be married or any other kind of pressure.
By standing those tests, everyone will feel hurt. Think of moving in together even .if you had not thought of it before you get married. Sometimes if couples move in together as they start sharing the bed, groceries house chore and so many other activities, the opinions of one another changes drastically. You can be much better finding this sooner not later.
Be open to share your feelings, it is not a wrong thing to second guess yourself even before you ask the girl's hand in marriage. In fact, it's very smart to have second thoughts and choose someone whom you trust and discuss your thoughts with. This person will help you make the right decision. By doing this, you could be making a best decision or a great mistake in life.
If both traditional ask for permission from her parents
This is an art which seems as if it's losing steam as a result of our world progress in full speed ahead of broken communication and technology. You know your girlfriend better and hope you too know her parents. You know also whether they are still alive and if they are involved in her life before making an attempt and also gaining your courage to go and approach them.
Ask yourself how their reaction could be if you approach them for their daughters' hand in marriage, if you are convinced this will please them, then proceed and ask them. This is a considerate as well as a thoughtful gesture which will make your girlfriend understand and be confident that she is the one and you are very serious with what you are trying to tell her.
Always give her first priority. If what you are doing would be of great important to the family, go ahead and do it and if not important leave it and know it's normal. Do not fear the modern twist. You do not need to ask for permission you ask her. As per our modern route of doing this, you need to ask after getting her okay to make everyone board if in-case she says no.
If not in a position to ask her father the permission to have her daughter's hand for marriage, you can ask the mother, her siblings or any other close relative of her. This is a quiet a nice gesture if you deeply look upon it because also her parents, siblings and also the relatives will feel that their daughter will be secure because of the courage you have to face them and inform them.
READ ALSO: Tips To Consider When Choosing A Wedding Gown

Choose a special day
As you know how your sweetheart thinks and behaves about the holidays for example Christmas day, valentine day among others, find a day which means a lot to her and use it to ask your question. Remember this proposal is a significance to a strong commitment of love and also trust for two people who are truly and seriously in love with each other.
Do something which will make her say yes
Your great desire is to have her say yes of which some men guess it wrong. But you are supposed to be determined and have a strong idea she will say yes the moment you request for her hand in marriage. It is an easy task if she has ever told you that she want to get married. If she acts in a weird manner about your future topics on marriage and hold it until you sure of it.
If you have been in a short while with one another, try your level best to ensure she desires to be with you forever. Many couples get married and their love remains strong forever while others stay happily together for years but immediately they get married, they decide to just call it quits. You never know but be cautious because no one needs to have their hearts broken.
Surely, you are going to be little worried about her feelings but put in time to ensure she is in need of you forever and by so doing you will be helped to keep your face save during the proposals. Another and the last thing you can do is to gather courage and go down on one knee so that she pushes you over and by so doing you would have worn her attention towards you.
Find out the perfect time to pop your question
Timing is quiet an important thing when looking forward to propose, while with a great meaning to your sweetheart which is a thing you can easily find out. Though there are no a perfect time to propose, am sure enough there is a better time for you to do it. All what you need to do is to just be relaxed and do not rush as you ask her to marry you.
First do the planning and automatically, the timing will actually work itself. Consider how your lives are busy for one another. If you are all at work throughout the week then plan to ask the question when both of you are off from the work. At least hear you will have enough time to ask question and there is a high probability of her listening to you as she will not be rushing to work.
If in case you live far away from each other let's say for example in different cities, your time for proposal with be tempered with. If this is the case then you can for plan she visit you or you visit her during a weekend even if it will mean spending a night or two together. This will at least give you a time and possible courage to ask for hand in marriage and of course she will agree.
Think of what she mostly wants, for example if she wants a winter wedding, it will make sense if you ask her about it a year before you consider the date and involve the planning about the same and deeply discuss it and come with a clear solution and strategy to plan for it. She will feel highly appreciated and respected by considering her opinion and doing as it dictates.
If for example you make your proposal during a special day like valentine or Christmas for this mater, the outcomes might be good or bad depending on each of your feelings and altitude and also the believe towards the spirit of the season. It may also fail to work because of the commitments and also presence of all the other family members.
It may be of no sense to the two of you as the event is celebrated by almost everyone. It does not matter when you decide to do it, but let there be time for the two of you after. If you are making your proposals during a family holiday ensure you sneak and take a long walk with your girlfriend. You will live to remember this moment forever in your life.
READ ALSO: Importance Of Sex In A Relationship

Find out an exact location
As atmosphere will be a very important thing during your proposal, be very careful as you create it depending on the location of your choice. You need to set the stage without pressure. Be a little creative as you try to pose your question anywhere. By so doing your chances of impressing your sweetheart with something so meaningful to her will drastically increase.
Every typical woman will appreciate it when their man recalls special moments. So if you make your proposals to your sweetheart at a special place for the both of you, it will speak wonders. You can for example pop your question at the exact place you two you met for the first time. This will be more perfect as she will remember the conversations and agreements made that day.
Remind her how special you views yourself for having her in the rest of your life. Tell how you feels every time you think of her and the sweet dreams you normally have at night concerning her. Be open and tell her all what she is likely to miss in her life in your absence incase, or in other words promise that she will lack nothing if she gives her hand in marriage with you.
Do both of you have a favorite place you share? Where does she prefer sitting mostly? It may be on rocks at beach or on the sand at the beach. You know it better for the time you have interacted. Make a wise and a crucial decision as you choose the place to make her enjoy and thus easing your task on making your proposal as she will be comfortable if the site is well.
Choose to do that which is practical to both of you. Do not struggle with something which you know very well it will cost you a lot of time to come to mutual agreement. A tough thing to agree on can as well make things to go seriously wrong or leave more chances open. So it's advisable you choose what will ease your proposal which is the main aim.
You will be on the right track if you think romance, also the best place which will make your sweetheart also think of as romantic and choose that place. You might think of taking her to the best restaurant which you have not attended at any single day before you have just been hearing of it.Be save when you choose the spot to ensure that the place is conducive for you to propose
Take enough time to know how
Think critically and try to break your proposal points down in steps to find out on how you are going to propose. Ensure you have more information in your brain because it is of great importance here. Think of the things which you can hardly forget. Think wisely on how you will make your proposals as its success will keep the story on how you proposed last long in memory.
Try a gift
You do not need to buy very expensive gifts for her, in fact the funny gifts are more meaningful than those expensive ones. Attempt at least three or four gifts which will really make her fall in your box. You can now be on one of your knees and pose your question. As you know what she likes mostly, seal it in an envelope and ask her to open the gift you have for her in your presence.
A sensuous message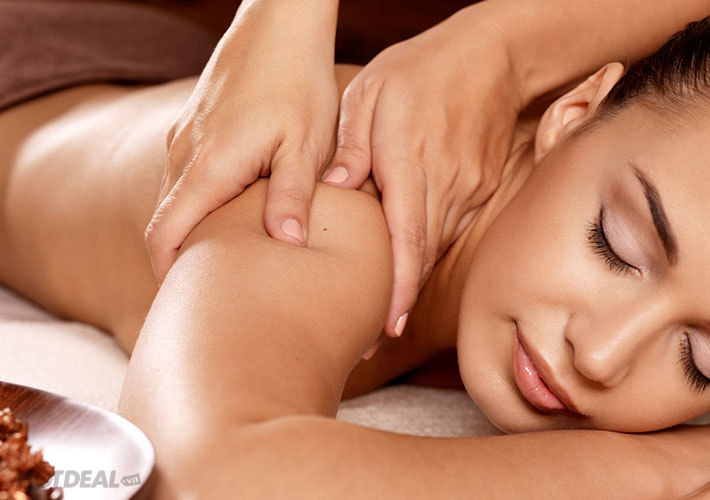 Try to give your life partner a sexy message while still holding her left hand. Hold her well and relaxed, then slowly by slowly slip the ring on your girlfriend's finger. As you do this be ready to ask the obvious question and probably she will be interested with your creativity and efforts to do all this. She will automatically agree with you in a cool smile.
Test the surprise message
Here you are required to spell the marriage proposals out .Do it in a place which she is not expecting you to do it so as to catch her attention. Maybe you want to write it using her favorite lipstick on the bathroom mirror. Glow stickers are somehow awesome on ceiling in the dark. Have fun by use of your imaginations and she will always remember these moments.
Clad in her best color
As you know better the color which you will dress in and win her attention the moment she sees you. This will be a clever and sweet way to ask your girlfriend whether she will marry you i.e. the dreams she has about you marrying her. She will be interested in your clads which will somehow confuse her to agree on everything you tell her, her smile and face will welcome you.
Have some funny words on your T-shirt
You can probably have your sweet words such as I love or a question will you marry me printed either in front or backside of your T-shirt. Wear your jacket and take her to a special place. Get down on one of your knees as you remove your jacket. She will see the words on your T-shirt and get interested to read them. This will make her melt as it is such sweet romantic.
You can also have two bracelets one with your name and the other one possessing her name, go down on one of your knees as you ask her to choose which she will fell best having. Let all of them have the same color and also of the same size. Automatically she will be more pleased having that with your name. Help her then to wear it on her left hand.